---
Congratulations to Taneeshi Campbell who is our first 2015 $100 "Friends and Family Referral Rewards" drawing winner. Taneeshi has been a customer of ours since 2001. We thank her for her confidence in us and for her referrals. Below is sales agent Bernie Tarlo displaying Taneeshi's winnings.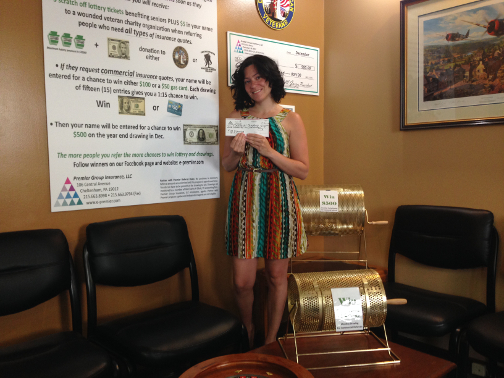 And the winner was Anthony Drake who is a long time insurance customer. Tony owns a property development company and a tax service company.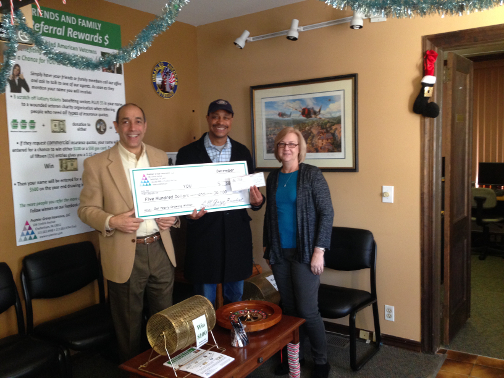 End of year $500 drawing picked by Charles P Elliott of Charles P Elliot, PC Accounting and Income Tax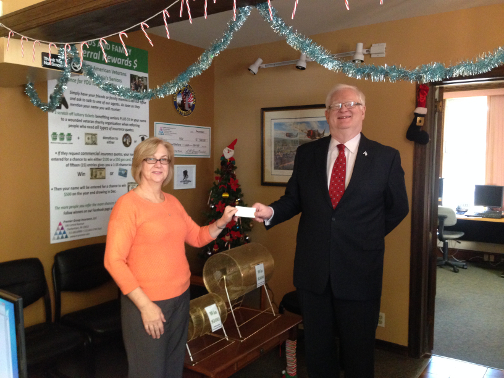 Referral Drawing Winners
For October is Ben Napper of Climate HVAC Services, LLC who won $100.
For November is Christina Quinn who won a $50 Wawa gas & gift card.
Thank you both for your confidence in our agency by referring your commercial friends.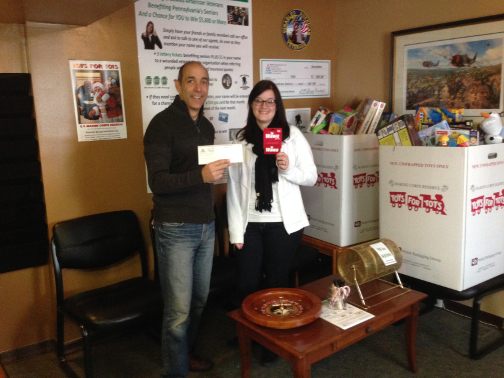 August and September Drawing Winners for $100 were Andrew Farley and Michelle Freeman (This is Michelle's second $100 win!)
June 2014 Drawing Winner is Brenda Goldsmith. The roulette wheel was spun for $100 by her agent Maureen Freeman.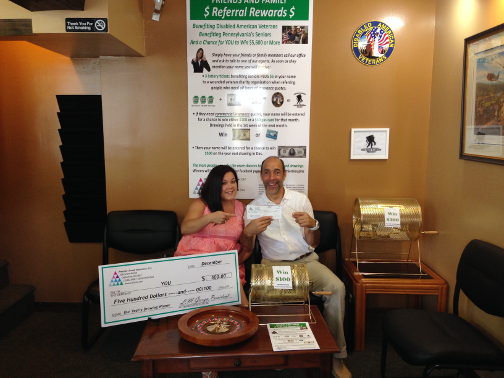 Licensed agent, Margaret Cunningham, proudly handing a check for $100 to our commercial customer contractor, Dan McVey. Dan won the July 2014 drawing by referring another contractor. We are so thankful for Dan's confidence in our agency.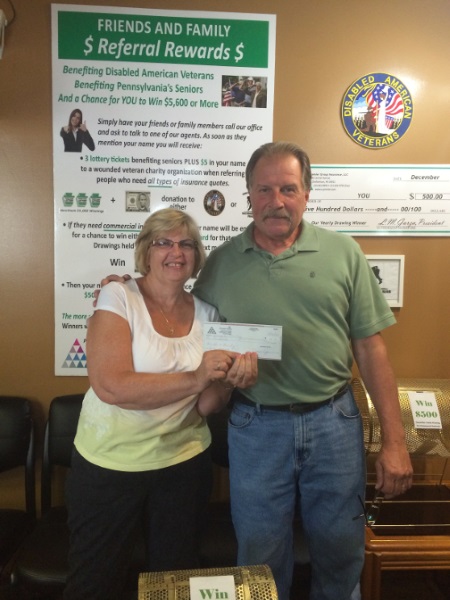 Travelers representative Kristie Smith conduts the May 2014 monthly drawing monitored by Maria Duignan of the Charles P Elliott, PC accounting firm. The winner:Michelle Freeman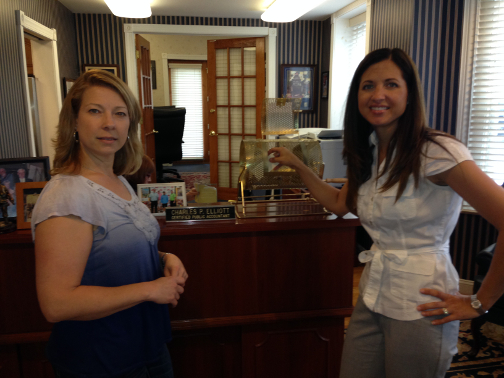 May 2014 Drawing Winner is Michelle Freeman of Whitty Gritty Marketing and Events. The roulette wheel was spun for $100 by her sister Maureen Freeman our sales agent.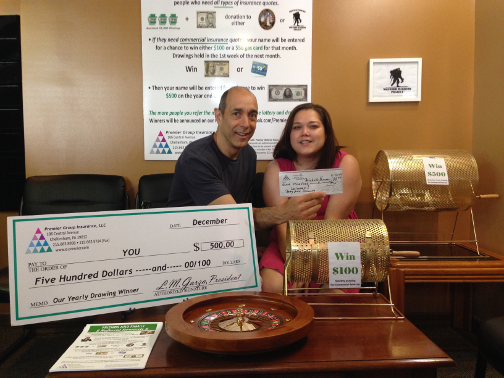 April
2014 Commercial Drawing Conducted by Maria Duignan and Charles P Elliott of Charles P Elliott PC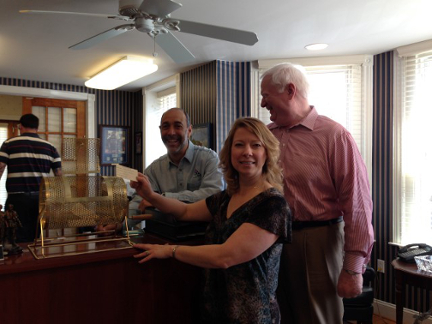 April 2014 Roulette Spin Winner for $100
Angel Rodriguez owner of Cleo Patra Hair Salons